Kindergarden. Michałowice.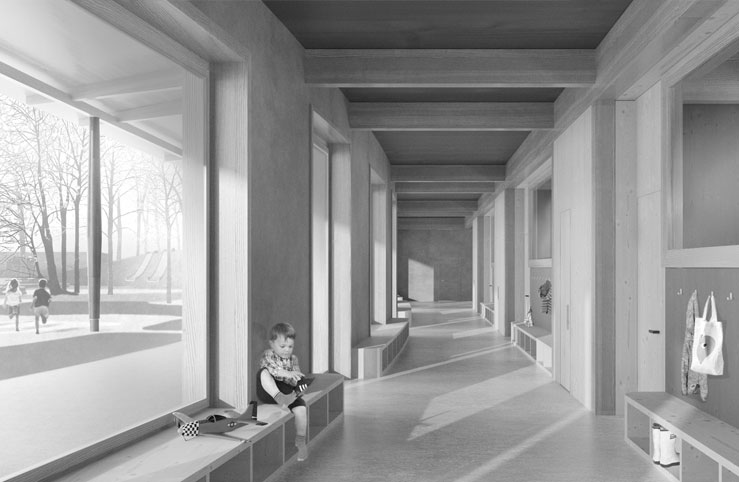 COOPERATON WITH:

Studio Okuljar

TEAM:

Patrycja Okuljar, Małgorzata Zmysłowska, Dorota Ryżko, Lenz Schnell

CONSULTANTS:

Ivan Brühwiller, Jens Schuster, Marco Waldhauser

VISUALISATION:

Dorota Ryżko

HONORABLE MENTION

Competition. 2020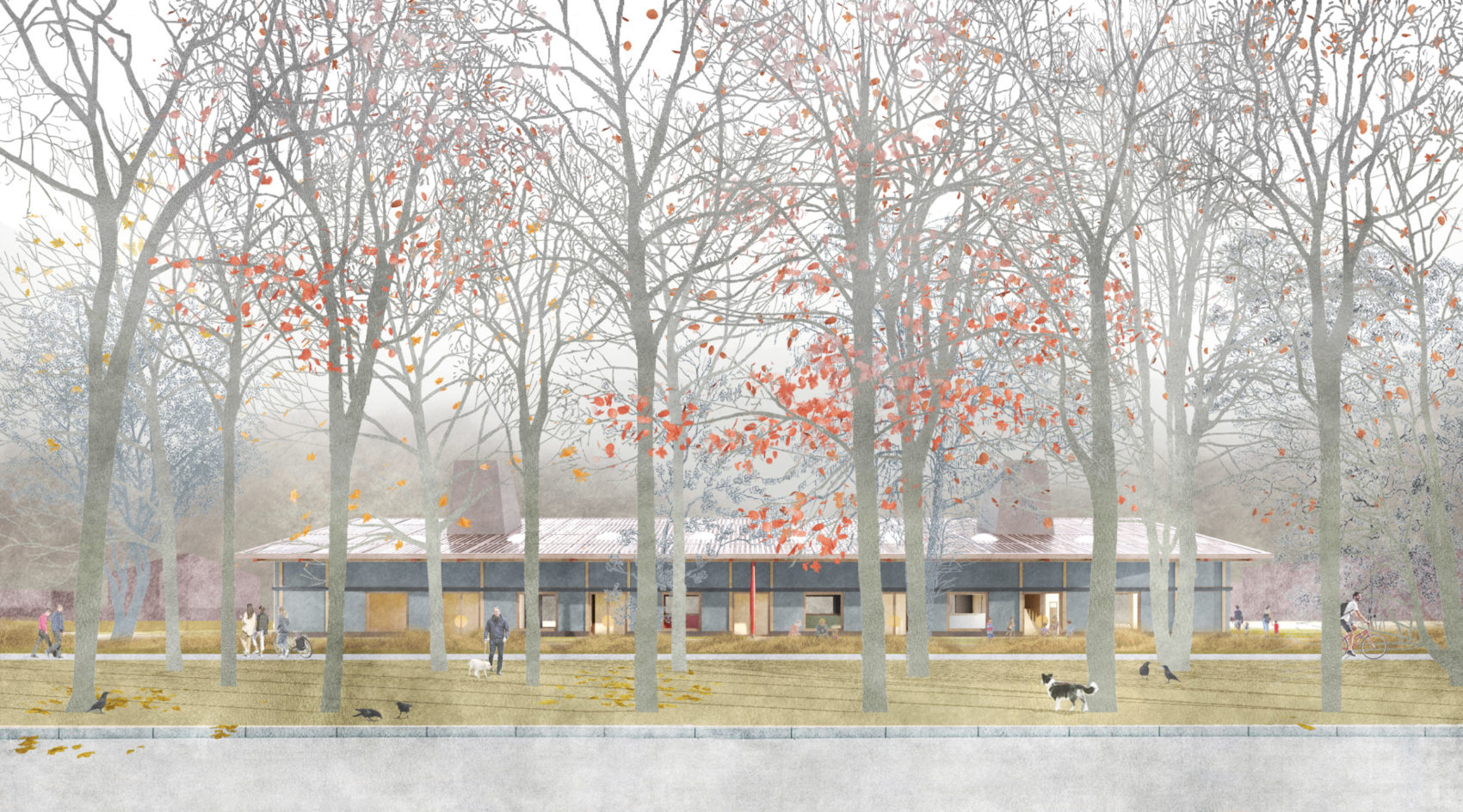 The aim of the competition design was to minimise interference with the existing ecosystem on and off the site.
The newly designed building opens onto a meadow with playgrounds. The thematic playgrounds will allow children to have contact with natural materials: wood, sand, water. On the south-eastern, sunny side of the kindergarten there are group rooms and vegetable gardens and fruit trees, where children will play and at the same time learn the basics of gardening.
For ecological and economic reasons, the designed building will not have a basement. The landscaping, using grass, water permeable surfaces, sand and gravel will allow water to flow freely. Softly drawn meadow-like areas to the south-east and wooded gardens to the north-west will surround the play areas giving children the opportunity to observe insects, butterflies, squirrels and hedgehogs.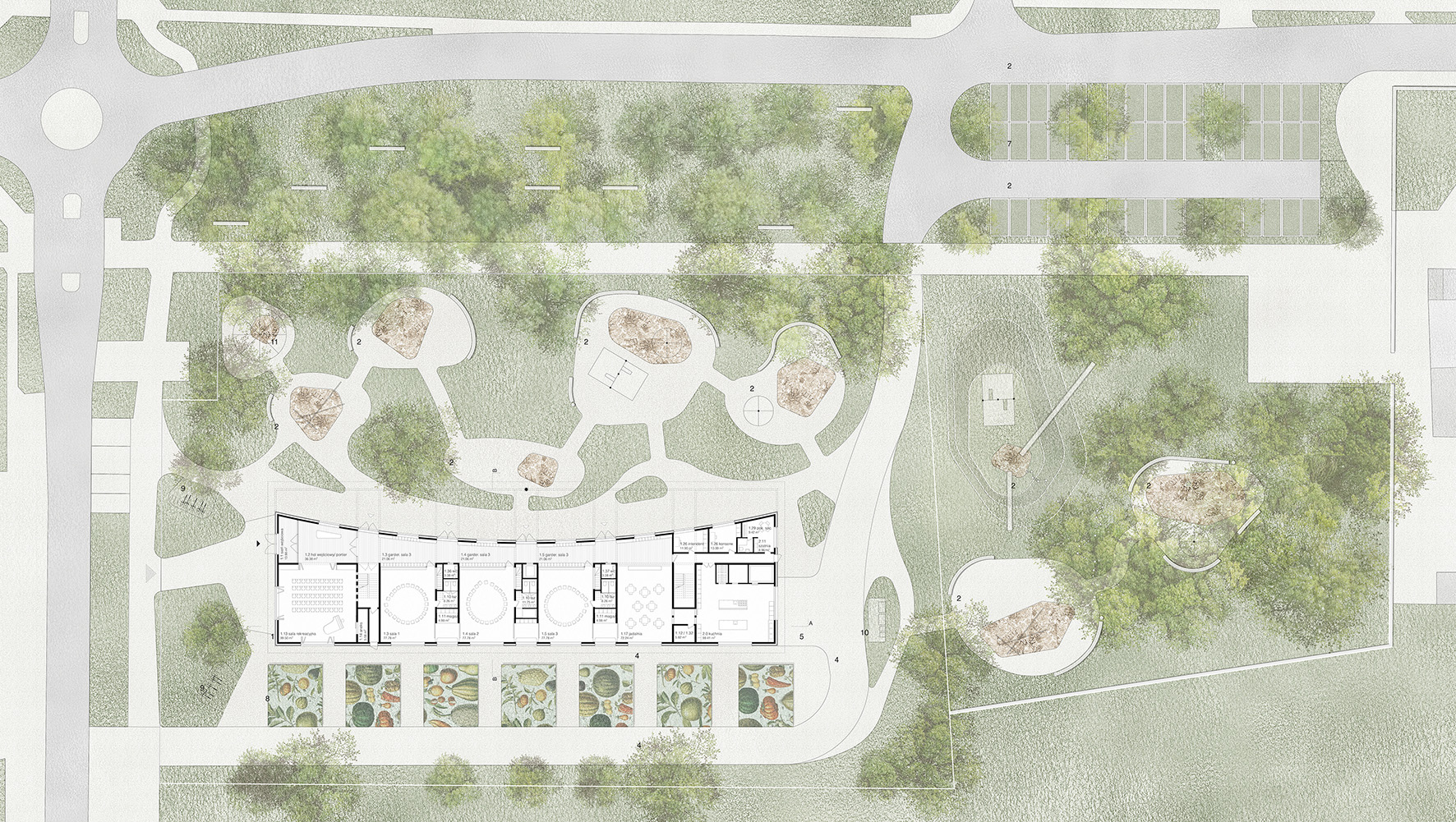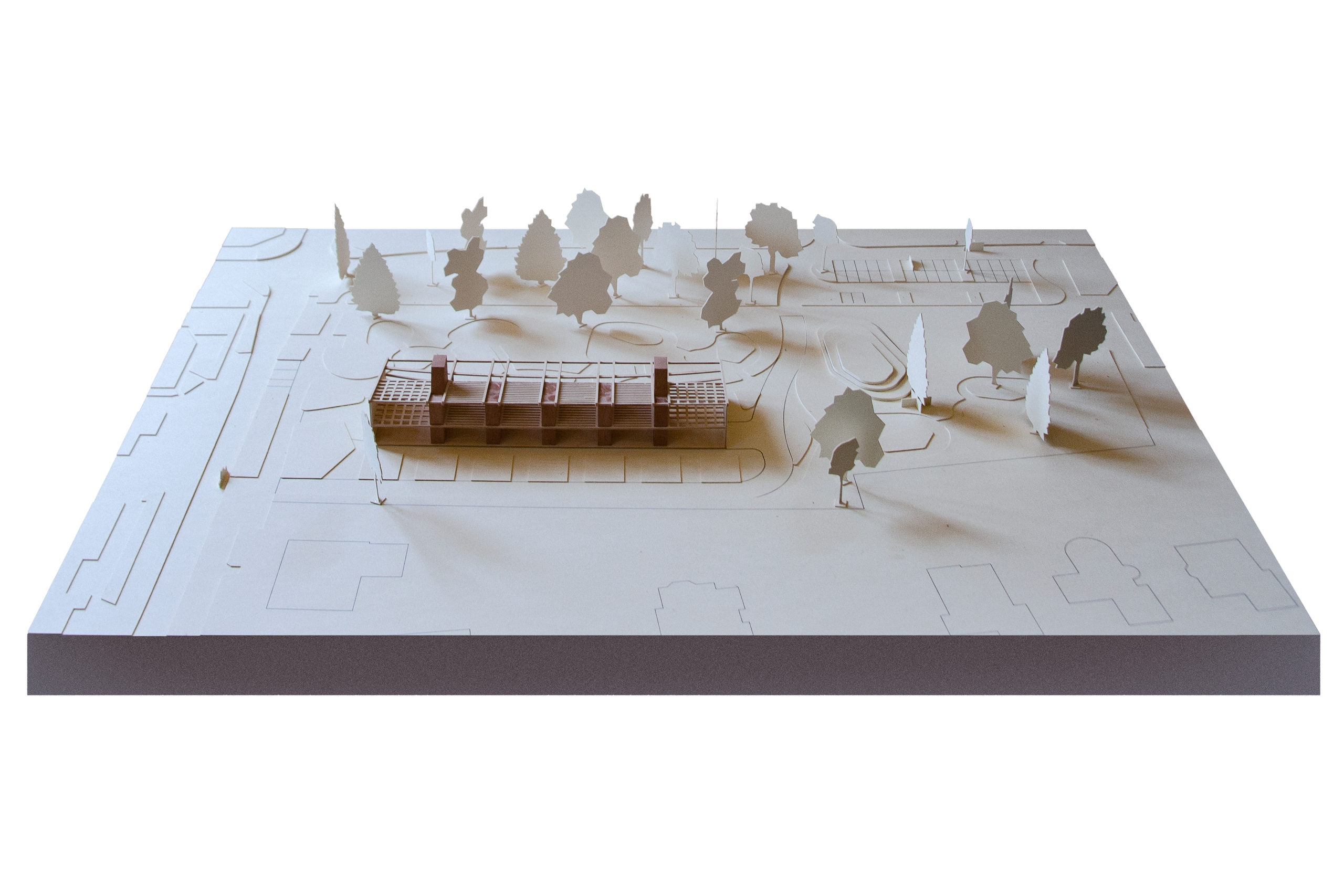 The group rooms and the larger recreation and sports-therapy rooms consist of repetitive functional modules. This gives flexibility of use and the ability to easily adapt to changing numbers of users and ages of children. The prefabricated timber construction and the bathroom and storage modules that are fitted into it, arrive ready for construction. This reduces construction time, allows for clean assembly and avoids the noise and traffic associated with a construction site. The building's wooden facades and interiors using clay plaster create welcoming spaces, the texture of materials which warmth and touch is particularly important for the building's smallest users.