Literature Museum. Warsaw.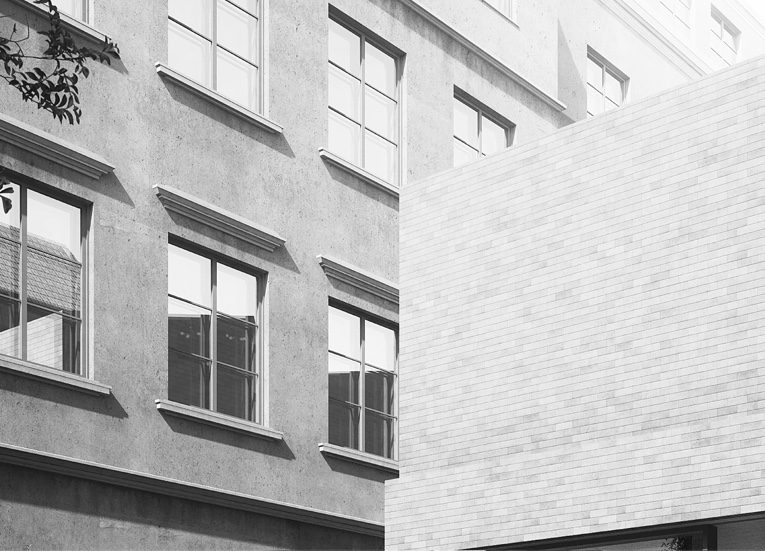 COOPERATION WITH:

Patrycja Okuljar

TEAM:

Patrycja Okuljar, Małgorzata Zmysłowska, Bartosz Bukowski, Jiwon Jung, Carlo Magnaguagno

VISUALISATIONS:

Igor Brożyna

3 rd PRIZE

COMPETITION. 2015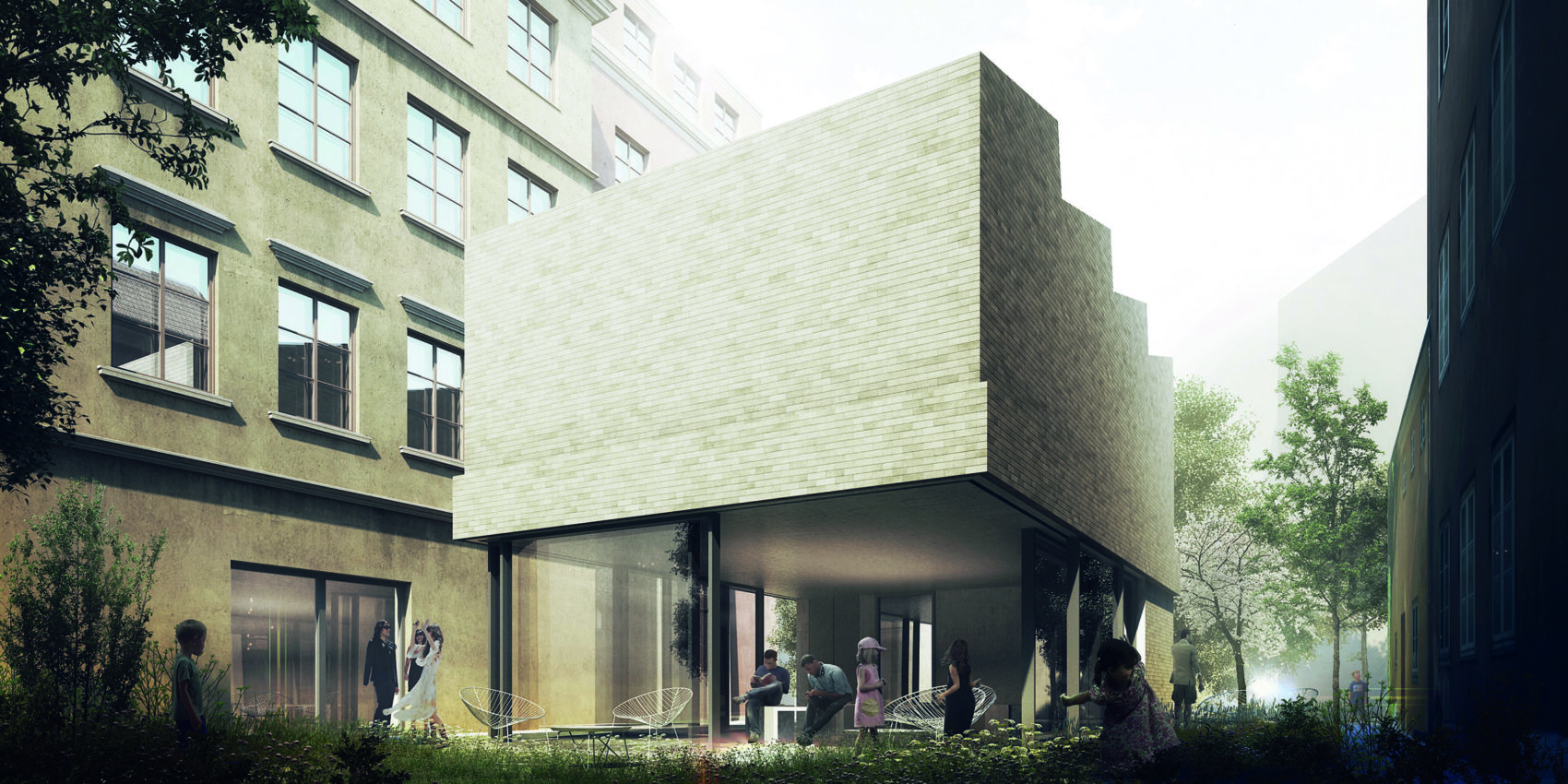 It is located at the Old Town Square where the paths of the city's inhabitants and tourists, passers-by and regular visitors intersect, and where the rhythms of the existing, remembered and imagined Warsaw intertwine.
The permanent exhibition is placed on level -1 in the preserved walls of the tenement houses, where the authenticity of the substance and the atmosphere of old Warsaw legends interact with the exhibition. The limited access to natural light also allows for the presentation of books, prints and exhibits that are sensitive to light.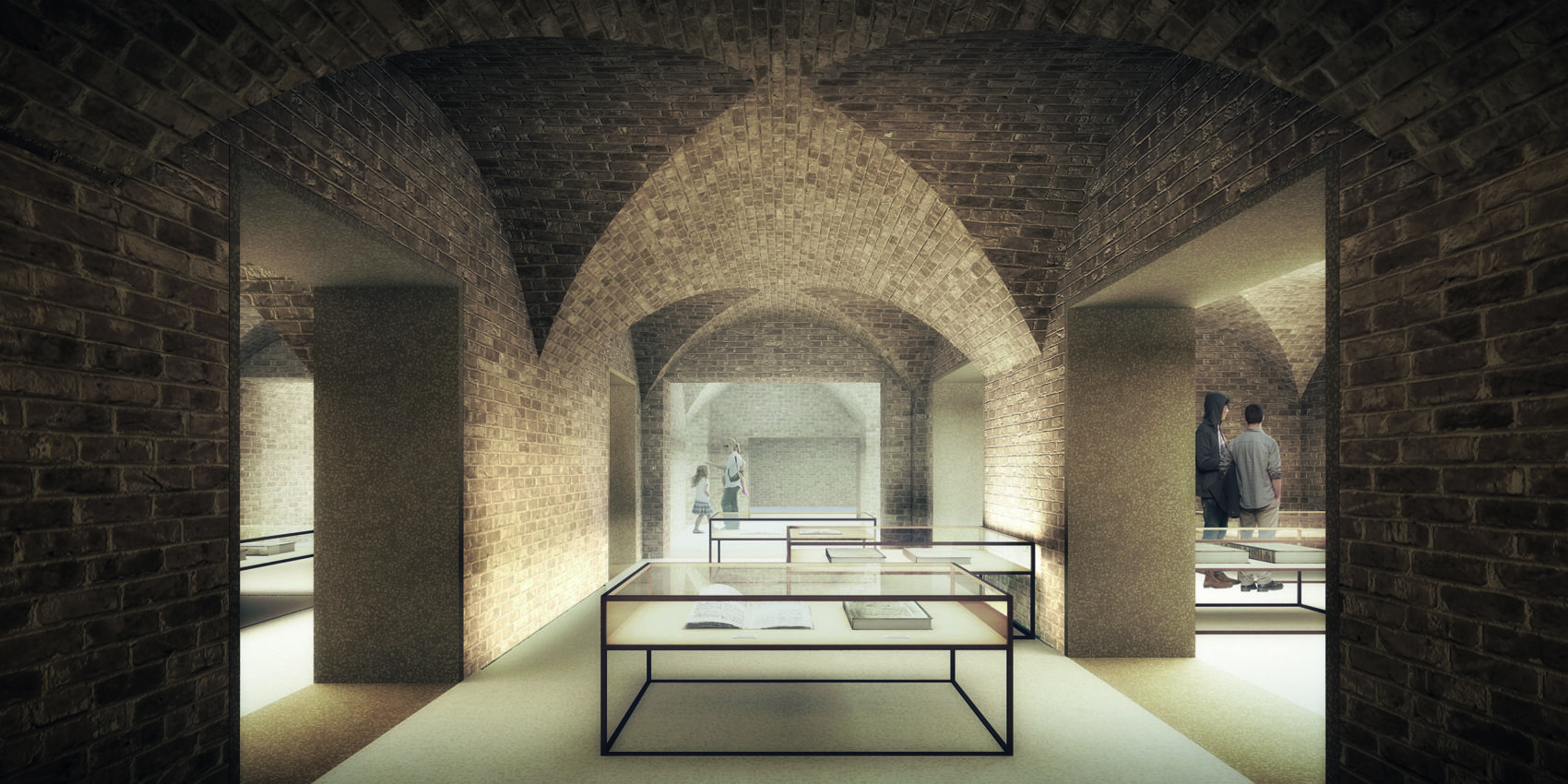 The Museum, apart from its function of storing and exhibiting cultural goods, may also become a place where Varsovians and tourists will like to stop to take a break from the hustle and bustle of Warsaw's Old Town. The interior of the museum courtyard as an urban garden is to encourage people to spend time with a book in hand in the heart of the city. The entrance area, the café and the courtyard pavilion also function as a small city bookshop and a less formal reading room. For those visitors to the Museum who want to immerse themselves in reading, there is a library with a reading room under the roof of the market houses. There, in silence and in the light coming from the lanterns of the Old Town roofs overlooking the city and the Vistula, one can forget about the time rushing by in the city below.